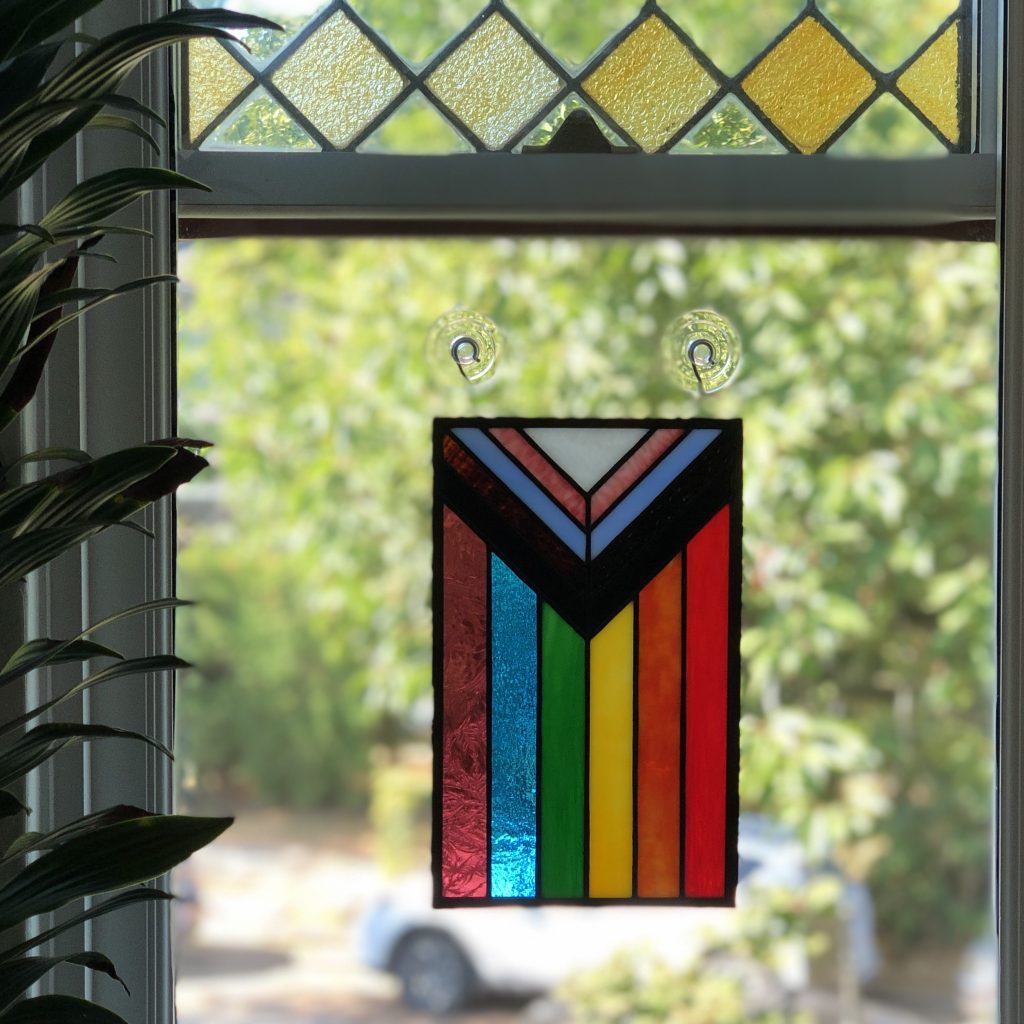 My queerness
I identify as a genderfluid queer man, and I use he/they pronouns.
Let me break that down, one piece at a time, for clarity's sake:
| | |
| --- | --- |
| genderfluid | My gender identity and expression shift with context. Most of the time, I feel agender, in neutral settings like work meetings. Sometimes, I feel more feminine, and others, I feel more masculine, which is in line with my assigned sex and others' perceptions. |
| queer | I like the looseness and inclusiveness of the word queer. It doesn't prescribe an identity, or limit your sexual or emotional lives. But it isn't straight; and neither am I. Usually, I am attracted to men, but by no means exclusively. The body goes where it goes. |
| man | I was assigned to the male sex at birth. Male is the way people typically box me on sight. While I am genderfluid, "man" is my home gender, and I often identify and express as such. (Not all the time!) |
| he/they | As above, people tend to code me as he/him on sight, and I accept when others use he/him pronouns for me. Given my genderfluidity, I really appreciate being referred to as they/them. Using they/them pronouns is an act of shared love and revolution. |
My communities
2010-2014: Harvard anxious d-hallflowers
2014-2018: Toronto workaday gays
2018-2020: Oakland queer free spirits
2020-now: Vancouver radical queer activists
From 2014 to 2018, I co-led Bain's BGLAD chapter in Toronto. When me and my pal Chris Chan started in 2014, we were the only ones out in our office. Soon, we built a recruiting dynamo and more than tripled the size of BGLAD Toronto. We were keynote speakers at the 2016 biennial BGLAD Summit in Chicago, sharing our strategy across Bain.
When I started at Rivian in 2020, we had a Slack channel for queer employees and that was it. I collaborated with a group of amazing co-workers to build the LGBTQ2IA+ focused Rainbow Rivianites, one of our first Belonging Resource Groups, which is now a fully-fledged and rapidly growing grassroots organization serving our growing team.
As of 2021, I am the Vice Chair of Vancouver's 2SLGBTQ+ Advisory Committee, with a radical queer perspective that centres Indigenous context, oppressed communities, climate truth, and queer futurism. For more information or any questions about the work of our committee, contact me at the email listed on my main page.
Your queerness
I developed a rich list of questions on identities with my Rainbow Rivianites colleagues. In the end, we didn't use them; I am publishing an adapted version of the questions below as a fun bit of anonymous research. I hope you find them thought-provoking!
They are in an anonymous Google Form; you can access by visiting https://forms.gle/JLkvWfF5qLNH7SGD8
I will embed some charts here in this page if people fill out the above!